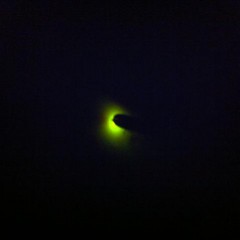 戸倉上山田温泉から車で約20分に上田市下塩尻「蛍の里」があります。18日に行ってみましたが、350匹が舞っていました。19‐20日の雨の後、6月21日・22日に恐らく1000匹以上が舞うでしょう。
戸倉上山田温泉初のおほたる祭り見学ツアーがあります。市の観光協会の提供で、2013年は6月19日(水)から6月23日(日)に夜20:00発で行われています。料金は1000円です。
私達が見に行った時に一緒に行った大阪からの方が「天然の蛍が初めて!」と喜んだ。天然じゃない蛍なんてあるの?と聞いたら、東海のホテルは使い捨て蛍でホタル祭りをやるそうです。そんなに無理にして蛍を見たいなら、信州の天然の蛍を是非に見て来て頂きたいと思っております!
20 minutes by car from Togura Kamiyamada Onsen is the Shimo-Shiojiri Hotaru no Sato, home to hundreds of fireflies. Hotaru (as they are called in Japanese) are a rare sight in Japan these days. The locals here protect the environment to preserve the firefly habitat, and hold a Hotaru Festival for people to come and enjoy seeing the fireflies dancing in the air. I went to the 18th and we were rewarded by seeing approximately 350 fireflies. With the rain on the 19th and 20th, over 1000 fireflies are expected on the nights of Friday June 21st and Saturday June 22nd.
Our local tourism association runs Firefly Festival Tours departing from Togura Kamiyamada Onsen at 8pm. For 2013, the tours will take place June 19th to the 23rd. Price is 1000 yen.
One of the people that went to see the fireflies was from Osaka. She was so happy to see natural hotaru. Apparently in the big cities, hotels bring in fireflies from the countryside and release them to perish in their hotel gardens. If people are so desperate to see fireflies, I highly suggest they come to Nagano instead and see them in their natural environment!