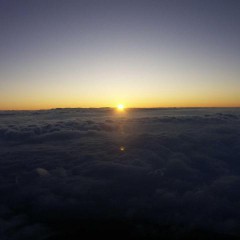 先月に泊まったポーランドからきたJakubさんが亀清に泊まってから富士山を登りました。このご来光の写真を送ってくれました。
皆様はどうですか?富士山を登った事はありますか?おそらく、我々外国人の方が日本人よりも富士山を登っているかもしれません。あの諺がありますよね:「登らないアホと2度と登るアホ」。確かに、一度登れば、富士山は「登る」山より、遠くから見て楽しむ山だ分かります。
ちなみに、私は2度と登ったアホです。そして、うちの子供たちが大きくなったら、3度目アホになりたいです。子供達を連れて登りたいからです。その時に、ぜひ、ご一緒に登りましょう。皆様が「登らないアホ」にならないように。
Last month we had a guest from Poland stay with us. After Jakub stayed at Kamesei, he climbed Mt. Fuji and sent us this spectacular picture of the sun rising up over the sea of clouds as seen from the top of Fuji-san.
Okay all you people out there in the Blogosphere, have YOU climbed Mt. Fuji? You know, there is a saying, "People who don't climb Mt. Fuji are 'aho' (idiots), and people who climb it twice are 'aho'." If you climb Fuji-san once, you usually realize that the mountain is better enjoyed by viewing its graceful beauty from a distance.
I myself am a double-climbing 'aho'. And I hope to be a triple 'aho', too, as I intend to take our kids to climb Fuji-san when they get older. When we go, how about you coming and climbing with us, so you can avoid being an 'aho' who has never climbed Mt. Fuji?