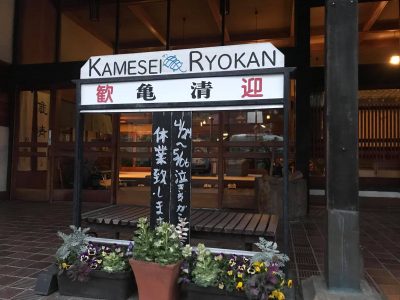 〜休業のお知らせ〜
長野県知事のコロナ対策指示に従って、
亀清旅館は4月24日から5月6日まで休業致します。
お客様の笑顔を1日でも早く見えれ様にお祈りしております。
取り敢えず、亀清のChef武井の創作弁当をテークアウトとデリバリー(千曲市・坂城町)で提供しております。時には、弁当を通じて亀清のおもてなしをお届けしたいと思っております。
とにかく、コロナに負けるな!
Kamesei Ryokan will be closed from 24-April through 06-May by direction of the Nagano Prefecture governor.  During that time our chef's cuisine will be available as a bento box for take-out or delivery (Chikuma City, Sakaki Town).  We look forward to providing a relaxing stay after May 6th.