亀清旅館の女湯に二つ目の露天風呂が出来ました: この狸色の信楽焼の浴槽。
今までの露天風呂は川の石(男風呂の側の[100年風呂」や木(女湯のヒバで出来ている一つ目の露天風呂)そしてタイルと檜の縁(貸切露天「しなの風呂」)でしたので、陶器の浴槽として初めてです。
私と若女将がわざわざ信楽へ行って、大きさと色を選んで、焼いて戴きました。そして私がお風呂の周り、デッキ、坪庭を作りました。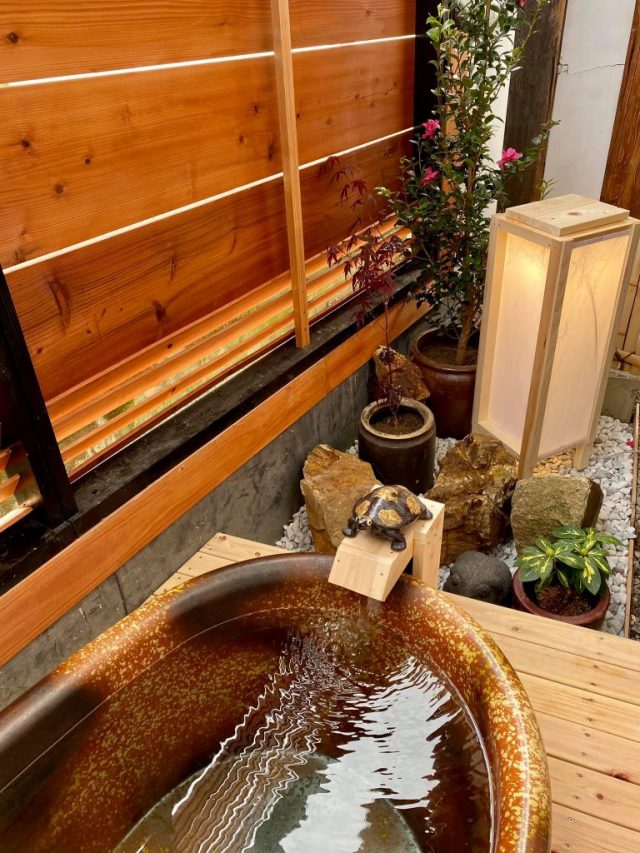 女湯の内風呂はこじんまりしてあまり広くないのですが、これでダブル露天を楽しんで頂けます。憧れられている信楽焼と上山田温泉の美肌の湯は最強の組み合わせです!是非に入りにお越しください!
Kamesei Ryokan's women's onsen now has a 2nd outdoor bath:  this tanuki-colored Shigaraki ceramic bath.
The proprietress and I drove the 260km to Shigaraki (Shiga Precture, Koka City) and picked out the size and color, and had the bath specially made.  Meanwhile, I made the fence surround, deck and pocket garden for the bath.
Our women's onsen has a fairly small indoor bath, but now guests can enjoy not one but two outdoor baths.  And the Shigaraki ceramic is the perfect complement for Kamiyamada Onsen's skin-softening hot spring mineral water.
We hope everyone can come and take a soak in our new bath!