長野県の皆様、
県民限定「家族宿泊割引」は
12月28日〜1月11日までキャンペーン♪
1人1泊当たり宿泊代金10,000円以上、なんと5000円割引!
(5000〜10,000円未満は3000円割引)
当館「亀清旅館」も登録済みです。
詳しくはhttps://tabi-susume.com
年末年始はご家族で温泉宿でゆっくりお過ごしなされたら如何ですか?
写真の「安心旅人宣言カード」は必須となります。印刷するのは手間がかかるので、こちらで用意しておきましたから手ぶらでお越しになって頂けます。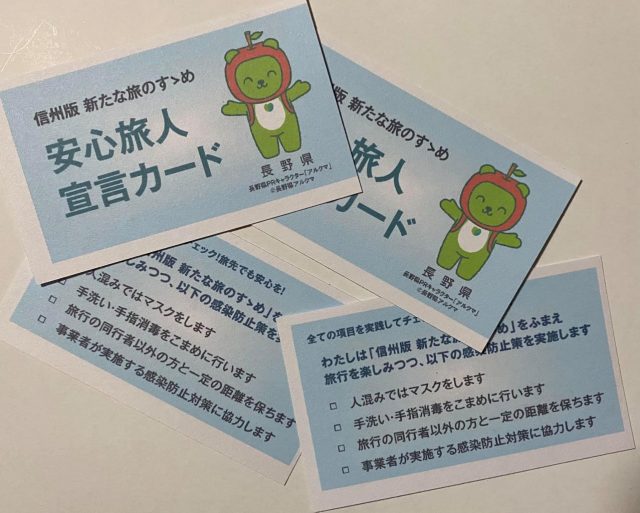 To all Nagano-ites, from 28-Dec to 11-Jan the Prefecture is providing a discount of up to 5000 yen per person for families to stay the night at an inn or hotel. Our Kamesei Ryokan is a registered accommodation. Take advantage of this discount and enjoy a relaxing stay at our onsen inn the New Years!