百名山である2,354mの四阿山と花百名山である2,207mの根子岳は菅平牧場から約7時間の登山ループで繋がれている。Mt. Azumaya (one of Japan's 100 Famous Mountains) and Neko-dake (a Top 100 Wildflower Mountain) can both be climbed via a 7-hour loop hike from the Sugadaira Pasture.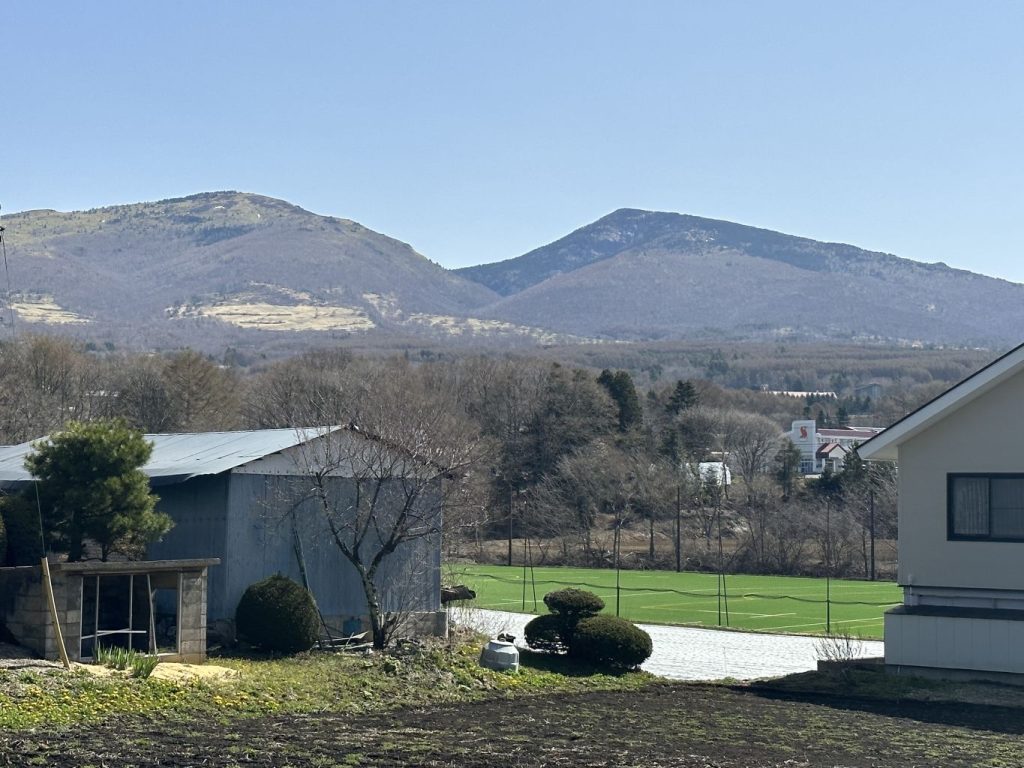 以前は四阿山も根子岳も個別で登った。4月20日にその二つの山を繋ぐ2.5kmの道も歩けて、ループ出来ました。特に四阿山に部分的に雪が残っていて、アイゼンが必須でした。四阿山の頂上からの360°パノラマが特に印象的。煙を出している浅間山→湯の丸と烏帽子とその後ろに蓼科→美ヶ原とその奥に北アルプス→白馬連峰→戸隠と高妻と黒姫と妙高→白根山。四阿山のコースは笹と白樺から始まり、途中からは松林、様々な景色が楽しい。根子岳コースの下の分は牧場沿いで菅平高原スキー場を眺めながら快適に歩ける。戸倉上山田温泉からアクセスは楽(高速で牧場まで41km, 52分)朝9時に出たが日帰りは可能。
We'd climbed both peaks individually before but on 20-April we managed to do the 2.5km course to Nekodake after summiting Mt. Azumaya for an enjoyable loop hike. The 360-degree view from the top of Azumaya was particularly impressive, and the trail offers a great variety of scenery, from bamboo grass with birch trees to pine forests. Nekodake's course runs along a cow pasture at the bottom for expansive views of the Sugadaira Highlands and ski areas.