戸隠奥社の杉並木がパワースポットで大人気ですが、実は雪の時も素敵で、なおかつスノーシューに適しています。
信州の冬はスキーやスノーボードが世界的に有名ですが、スノーシューも楽しいです。
The giant cedar trees of Togakushi's Okusha (Inner Shrine) in the mountains above central Nagano City are popular as a sort of Power Vortex. The cedars are especially impressive during the winter and the area is our favorite place for snowshoeing.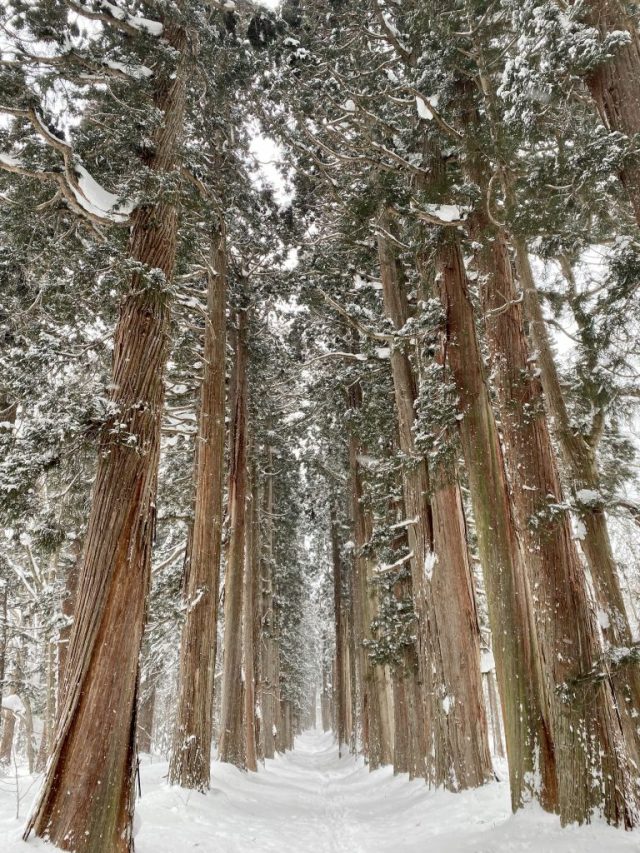 信州の冬はスキーやスノーボードが世界的に有名ですが、スノーシューだんだん話題になってきています。私たちは菅平、乗鞍高原、御嶽山など県内のあちらこちらでやっていますが、一番の気に入りスノーシュー場所は戸隠奥社です。冬でしか行けない見どころがあるし、雪が深くて普通な靴がだめですから。
Winter in Nagano is synonymous with skiing and snowboarding and rightly so. But steadily snowshoeing is gaining in popularity. We've gone snowshoeing throughout the prefecture but keep returning to our favorite: Togakushi. It has areas that are only accessible when covered in snow and would be impossible with just regular shoes.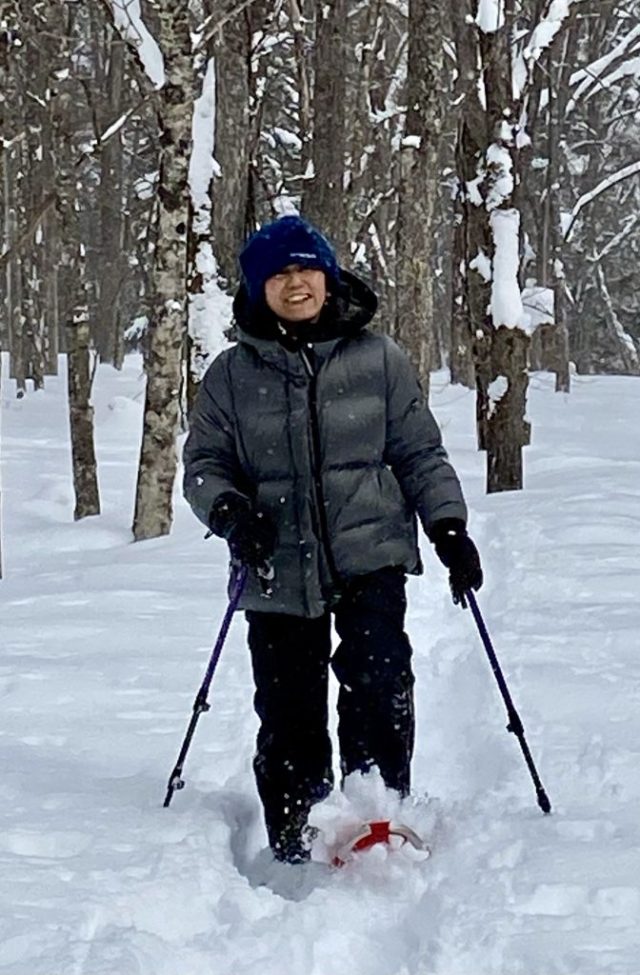 2月の上旬に行ったら雪が1.5mぐらい積もってました。奥社入り口で駐車して、スノーシューを付けて鳥居をくぐって杉並木が始まる場所に位置している随神門へ向かいました。
When we went in early February there was about 5 feet of snow. We parked at the Okusha entrance, put on the snowshoes, passed the Torii gate and headed towards the Zuijinmon Gate which marks the beginning of the cedars.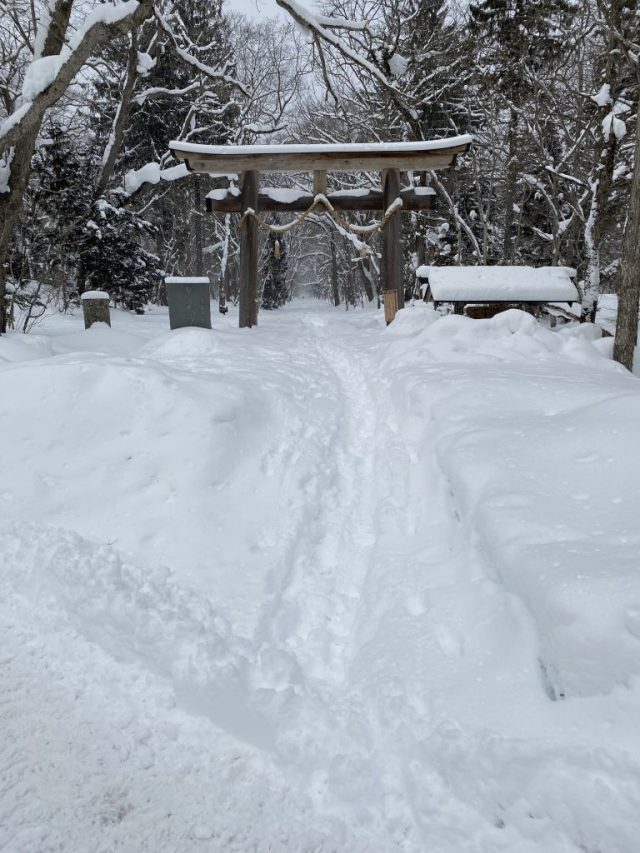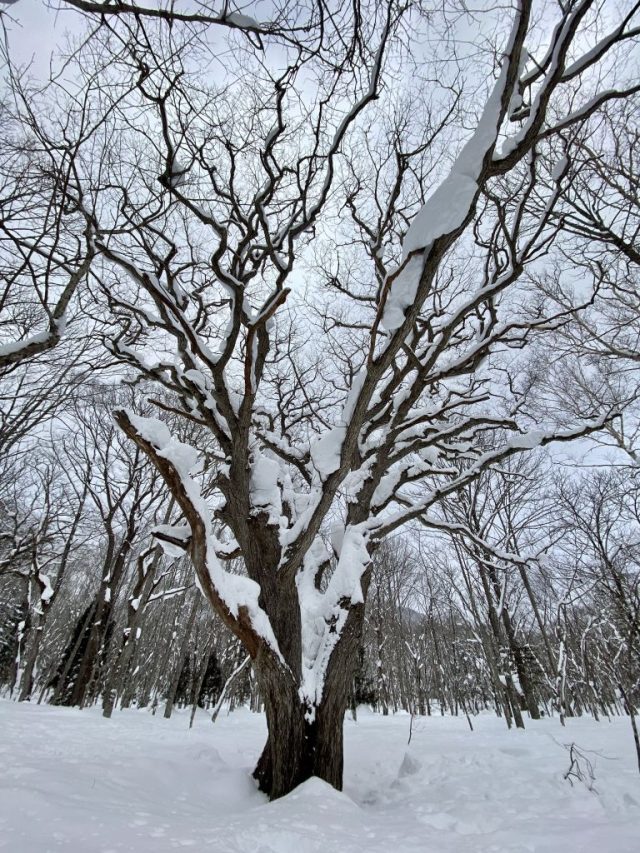 入り口の鳥居から随神門までは約1km。そのちょうど真ん中点辺りから足跡が右斜めに進む。追いつけばこの森の王様に辿り着く。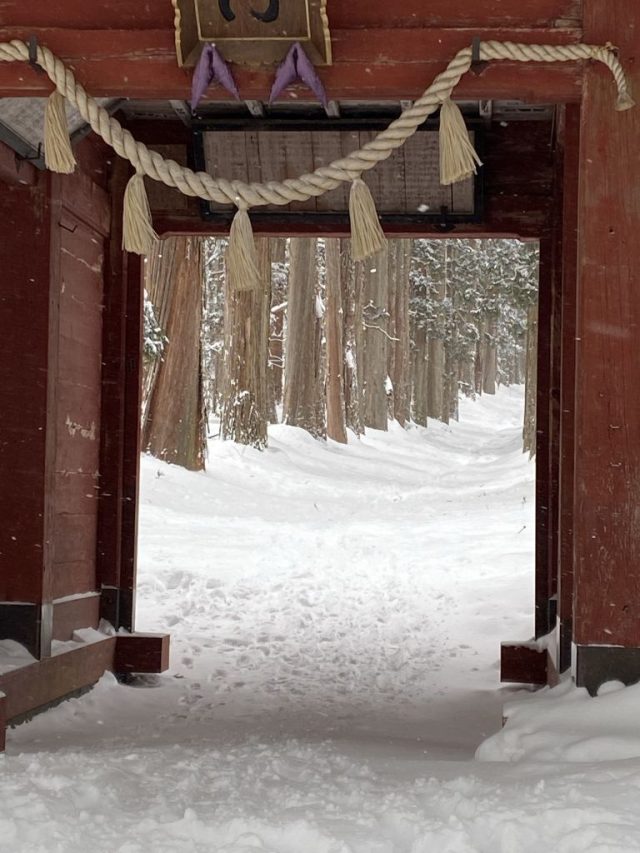 パワースポットで有名の杉並木は雪とのコントラストがまた格別です。太陽が積もっている雪から反射してその特徴の模様の杉皮が光って神秘的です。人間が小さく感じます。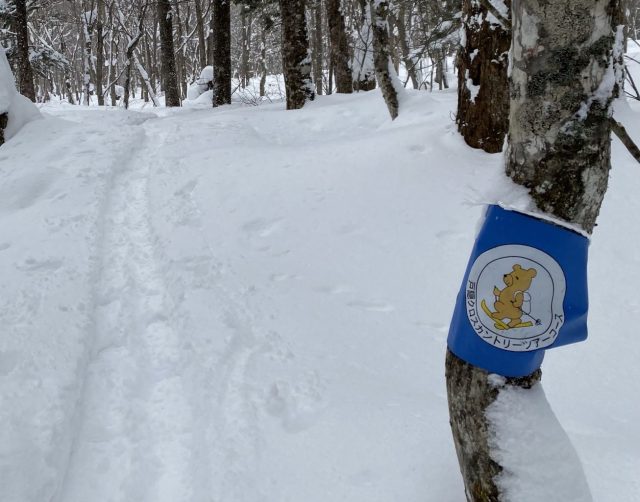 杉並木を見てからクロスカントリースキーのコース(黄色い熊のマークが目印)が随神門と鏡池を結ぶ。このコースはスノーシュー(もしくはスキーの板)が必須。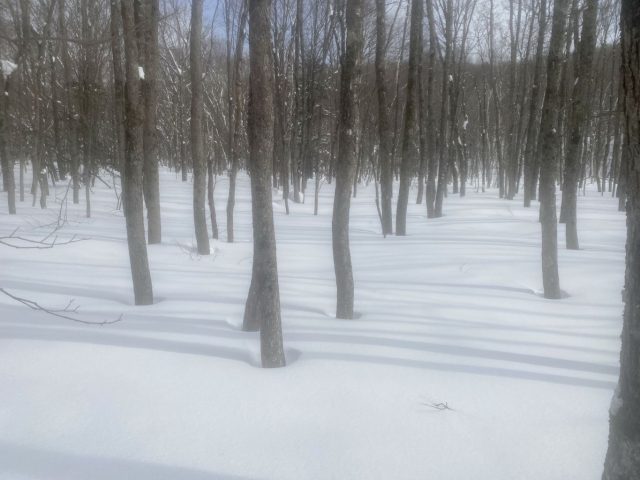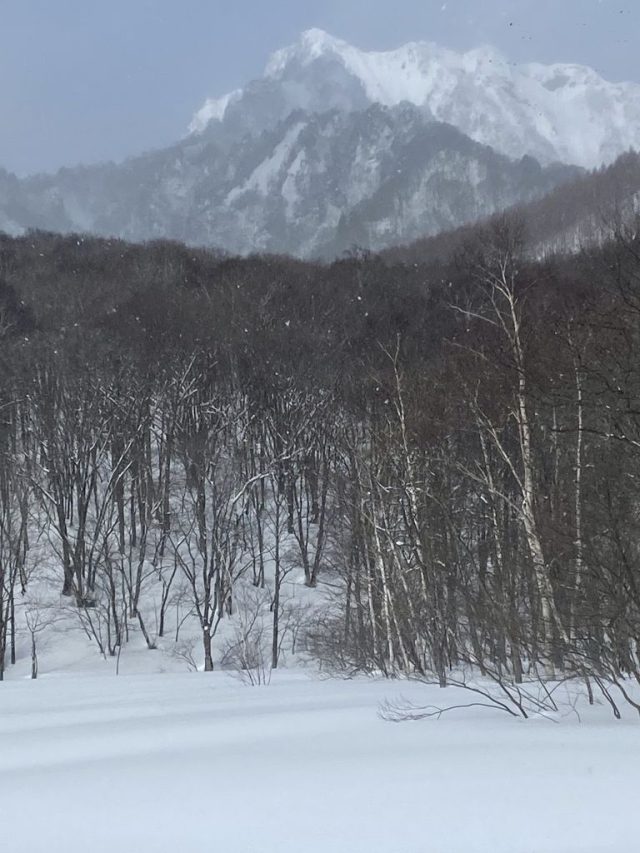 冬で鏡池に雪が積もるから上に歩ける。戸隠連峰が迫力ある背景になります。ピクニックには最適な場所。 In winter Kagami Ike ("Mirror Pond") is covered by a layer of snow so thick that you can walk out on to the middle of the pond, meaning you can literally walk on water. With the towering Togakushi Range as a dramatic backdrop the pond makes a perfect place for a picnic.