台風19号後の亀清旅館です。
お陰様で大きなトラブル無くて、
普通営業しております。
ただ、周辺の線路と高速道路の復帰は時間かかりそうです。
来られる方はご宿泊が大歓迎でございますので、宜しくお願い致します。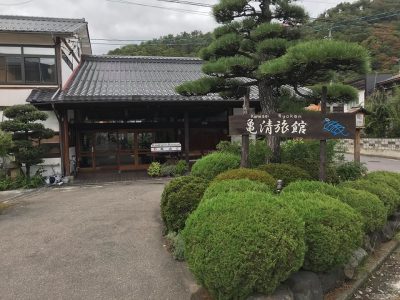 Kamesei Ryokan, after Typhoon Hagibis.
Thankfully we didn't have any major problems and are operating as normal.
However, the nearby expressways and rail lines haven't returned to service yet.
For anyone that can come, we would love to have you stay and enjoy our relaxing inn, the rejuvenating baths, and our chef's creative cuisine.
もっと読む