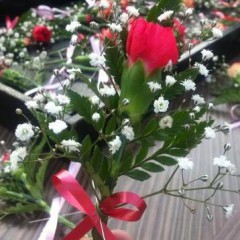 5月11日は母のです♪ 
皆様はご自分の御母さんに何か準備していますか?
亀清旅館は若旦那・若女将の手作業で花のコサージュを作っています。5月10日・11日にお泊りのお母さん達にこの可愛いコサージュをプレゼントいたします。
まだ空きはございますので、お母さんを連れて温泉宿にお泊りになったら如何でしょうか?
Mother's Day is this Sunday, May 11th.
Have you gotten anything for your mother yet?
Here at Kamesei Ryokan, Mari and I will once again this year make carnation corsages to give to our guests that stay on Mother's Day weekend.
We still have rooms available, so how about treating your Mom to a relaxing stay at our onsen inn this weekend? We will...
もっと読む