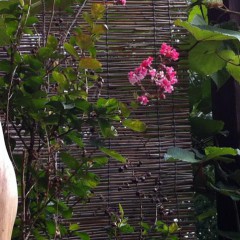 春は桜や水仙等でお花のイメージが強いです。しかし、夏も花が咲く気はちゃんとあります。その一つは百日紅。
亀清旅館の貸し切り露天「しなの風呂」に百日紅の木があって、見てみたら花が咲き始まった。
この夏は亀清の家族風呂に入りながら、夏の花も楽しめます♪
Usually flowers are associated with spring, such as cherry blossoms and daffodils. But summer has its flowers, too, such as the spicebush.
Kamesei Ryokan's private outdoor bath "Shinano-buro" has a spicebush tree in its garden. When I checked up on it, I was pleased to see it has started to blossom.
This summer, Kamesei Ryokan's guests will be able to enjoy summer blossoms while soaking in our luxurious Shinano-bu...
もっと読む