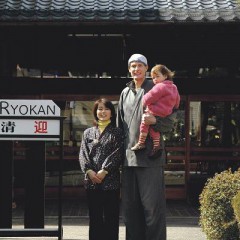 (以前から日本語のプロフィルがありましたが、英語が漏れていました。My profile had only been in Japanese, so here it is in English.)
Hajimemashite. My name is Tyler Lynch. Welcome to my "American Innkeeper in Japan" Blog. I have been enjoying running a ryokan here in Nagano, as well as writing this blog, and hope you have fun reading it. Here is a little background about me:
I was born, reared and raised in Seattle, Washington, USA. Seattle, being a port town, has a long history of interaction with Japan. In the past, it was mostly forest products and fish. Now its Boeing and Microsoft related...
もっと読む