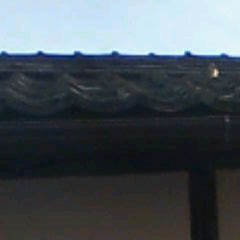 今、亀清旅館の新しいパンフを作っている最中です。英語・日本語の両方にし、新しい露天風呂の写真を載せたりする予定です。
広告会社と打ち合わせしている中で、文章は一番悩んでいます。英語の文章は私が自信を持っているので書いていますが、日本語の文章は困っています。私の日本語が十分じゃないけど、妻とかは自信ないようです。
プローに注文する手もあるので確かにそのは格好いい文章になります。但し、問題はそういうプローの人亀清に来ることはなく、書く言葉は亀清の独特の事より、どの宿でもあってはまるような言葉になっちゃう。
亀清の現在のHPは野鳥の鳴き声のことから始まる。今朝も起きたら鳥の鳴き声はあちらこちらから聞こえました。亀清は庭が多いのでそのお陰で鳥は沢山来ます。
でも、おそらく、どの宿でもそうかもしれません。そのHPの文章は恐らく、どの宿でも使えるかもしれません。
今回のパンフは文章で亀清の味をもっと出したいですね。まあ、いい結果を出せれるようにがんばります。
Currently, I am working on Kamesei Ryokan's new brochure. We are updating it to include English text as well as pictures of the new outdoor baths.
As far as the text, I am confident about the English, but my Japanese isn't good enough for something as official as our brochure. Unfortunately, none of the Japanese here are confident either.
so that means we'll have the ad agency hire a copy writer. They are good, but the pro writer will never have been to Kamesei, and his or her writing would probably be something that could apply not just to Kamesei, but to any inn.
This morning, I woke up to the sound of birds chirping. It reminded me of our website. It starts out with Japanese text about the songs of the wildbirds in our garden. Now, our inn does have more gardens than most, and as a result a happy number of birds, but text like that could just as well apply to any inn, not just Kamsesei.
I'm hoping to put together some uniquely Kamesei text for our brochure.