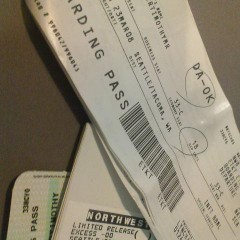 When I made the decision to move to Nagano to help out here at Kamesei Ryokan, I promised my parents I would go home to Seattle once a year to see them. Today, my wife and kids and I are flying out for this year's trip. I am especially looking forward to showing them are little daughter Misaki walking.
Once in Seattle, I plan on continuing this blog, commenting on what kinds of cross-cultural dynamics I find. Stay tuned!
亀清旅館の後継ぐ事を決めた時に、親に年に一度里帰り約束した。今日はその為に家族の皆で飛びます。我が娘が一才になったばかりでその歩き出している姿を見せたくて。。。
シアトルからもブログをやりますの宜しく!
Click here for Kames...
もっと読む