(I was requested to write about running a business in Japan, and would like to share my reflections here.)
I run a traditional onsen ryokan along with some side businesses such as a rental cycle / guided cycling and walking tours program, an Uber Eats-like deal for local restaurants, and selling the Seattle-style cookies I bake for our guests over the internet.  Besides these business activities, I also run a non-profit organization for promoting tourism to Nagano, called the NINJA Project.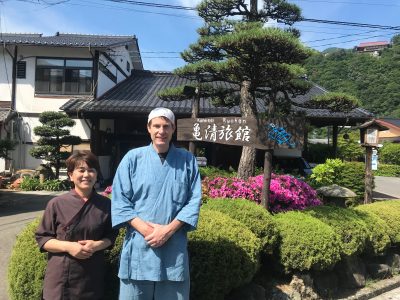 For the ryokan, the inn had been in my wife's family for several decades and the mother-in-law wanted to retire but didn't have anyone to take over so she talked about tearing it down and making a parking lot...
もっと読む