蛍トンネル!
上田市丸子地区の噂の「ホタルの里・狐塚」に行ってみました。沢を渡る橋に立てば、蛍が下の川にも上の木にも飛んでます。幻の風景。天然ゲンジボタル。
2018年の祭りは24日で終わりましたが、ホタルはしばらく続きそうです。
写真は長男から、24日の夜。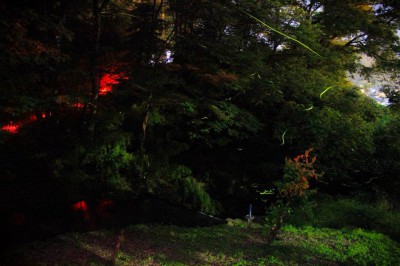 Firefly Tunnel!
Ueda City's Maruko district has a legendary firefly spot called 'Kitsunezuka' (fox memorial). If you stand on the bridge, the fireflies dance below around the gurgling creek as well as overhead in the tree canopy. It feels like a magical firefly tunnel.
The official Hotaru (Firefly) Festival ended on the 24th, but they will still be around a few more days.
Pictures by Andy Lynch, 6/24/2018.
ちなみに、上田市のもう一つの...
もっと読む